The naturhistorisches museum wien works on a refurbished prehistory exhibition. The Venus of Willendorf gets a new home (see picture (photo: nhm) – on the right, Dr. Walpurga Antl who accompanied us on the ship excursion).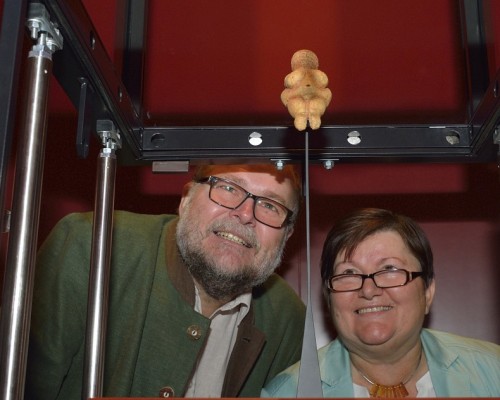 By the way, new methods of dating the exhibit revealed that it was produced 4.500 years earlier – that is, 29.500 years ago!
The new exhibition will be opened end of September. See here.